Today I went to an abandoned Broads Hotel in Wroxham. A few years ago there was a fire which damaged part of the hotel. On internet I have found only one small post at some forum:
17 Dec 2009 18:56:52 appliances from Wroxham, Sprowston, Norwich, Stalham, Martham, the aerial ladder platform from Earlham and the control unit from Wymondham are in attendance at a hotel roof fire. They are using hose reels. main jets, breathing apparatus and a thermal imaging camera.
Almost all the pictures below are taken as HDR and panoramic.
Hotel today:
D7000 (16mm, f/6.3, 1/80 sec, ISO100)

Hotel before the fire:
Canon PowerShot S3 IS (6mm, f/4, 1/1000 sec, ISO0)

Picture above: © Copyright Evelyn Simak and licensed for reuse under this Creative Commons Licence
A bathroom:
D7000 (14mm, f/7.1, 2.5 sec, ISO100)

A bedroom:
D7000 (14mm, f/8, 4 sec, ISO100)

Dancehall:
D7000 (14mm, f/6.3, 1 sec, ISO100)

Office 1:
D7000 (14mm, f/8, 1.6 sec, ISO100)

Office 2: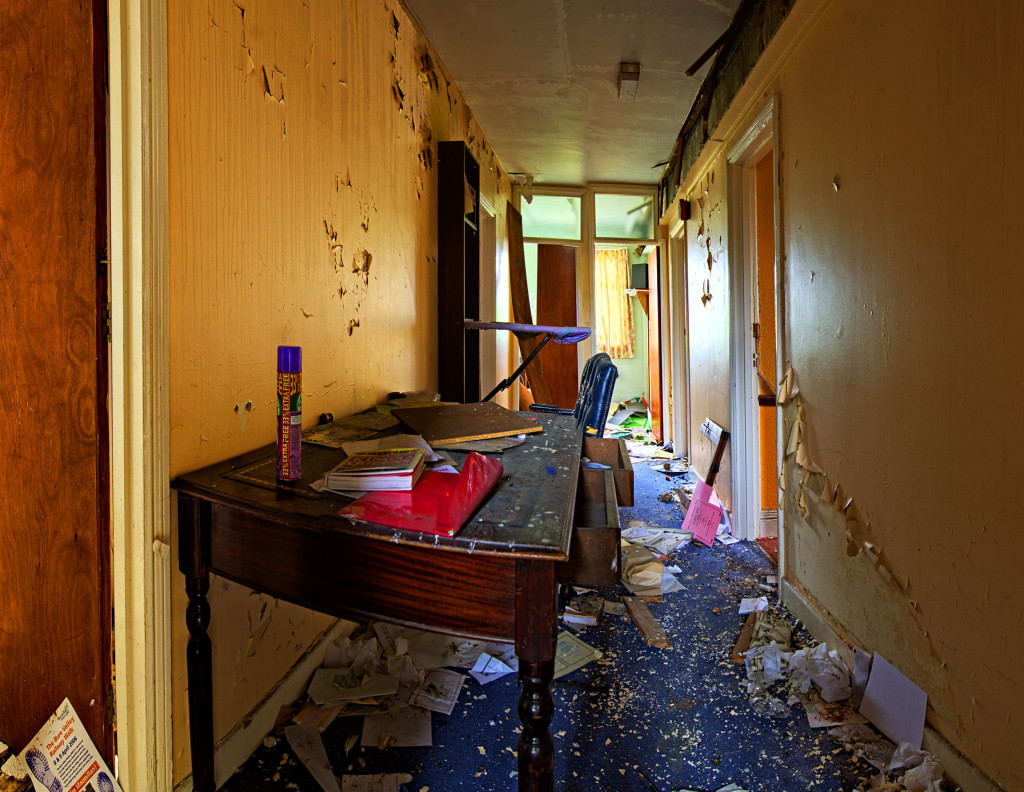 D7000 (14mm, f/7.1, 2 sec, ISO100)

Staircase:
D7000 (14mm, f/8, 1/2.5 sec, ISO100)

Location: HERE