A few months ago I bought two speedlite flash guns Yongnuo YN568EX. They are a cheap rubbish, for example they have a problem with the TTL measurement, it needs to be corrected by 2EV to get it work properly!
Also a few weeks ago, when I tried to use one of them I realised that the battery door is damaged for unknown for me reasons – see picture above.
I found that all three catches on one side of the battery door were damaged. Well, I understand that the door did not damage itself, however I always care about my equipment I am sure I neither dropped the flash gun on the floor or used unjustified power on the door plate. I am saying that the battery door material or/and design is too weak: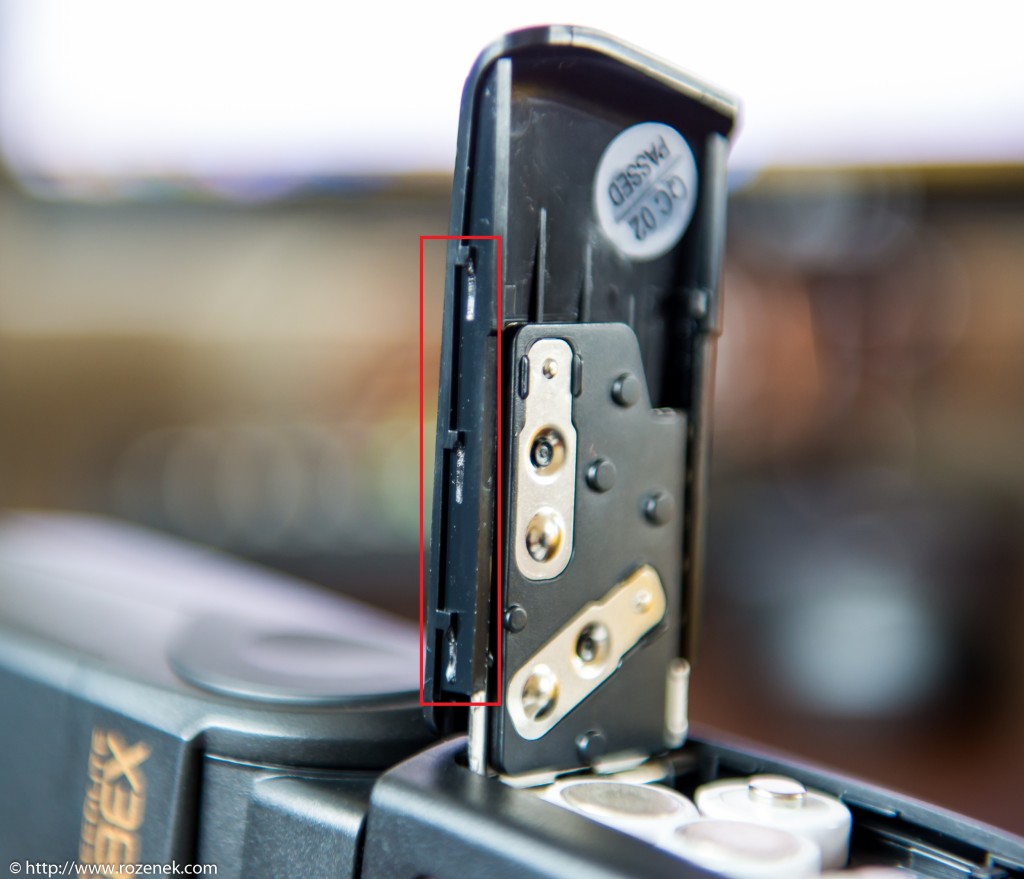 NIKON D600 (70mm, f/2.8, 1/30 sec, ISO800)

Quick research confirmed how cheeky are Chinese sellers. They just do not offer the battery door replacement on eBay. They hope that people buy a new flash gun! Ewen the official eBay Yongnuo dealer in for UK are do NOT offer the replacement! In my opinion it is a scandal!
But, there is a trick. You can write a message to official Yongnuo seller – his account is HERE: http://www.ebay.co.uk/usr/hkyongnuophotoequipment asking for battery door replacement. They are, fortunately, happy to help, however, what is very strange, the battery door replacement is NOT listed at any eBay auction.
They offer the replacement outside of eBay only for customers, how ask for it 🙁
Well, it is always better to sell a new flash gun than just a battery door 🙂
I think they forget that some people might get very angry and they will never buy any Yongnuo product again!
So, I paid $5 or so for the new door and after about two weeks I received an envelope from Hongkong with the replacement.
Changing the door is not difficult, however it is better to know how to do it. Below you can see a few pictures and YT video showing how to replace the battery door:
NIKON D600 (70mm, f/2.8, 1/30 sec, ISO800)

You need to slide a flat small screwdriver under the old door and you have to unconnect a clip which is underneath. 
NIKON D600 (70mm, f/2.8, 1/30 sec, ISO800)

NIKON D600 (40mm, f/2.8, 1/30 sec, ISO800)


That is all 🙂