Just to save extruder cables I decided to 3d print a cable chain. All stl files can be printed without supports, some supports have been added inside of the stl files and can be easily removed afterwards. The chain will be printed in one piece, needs a bit of force to brake it.
If you decide to print it I do not take any responsibility for any problems.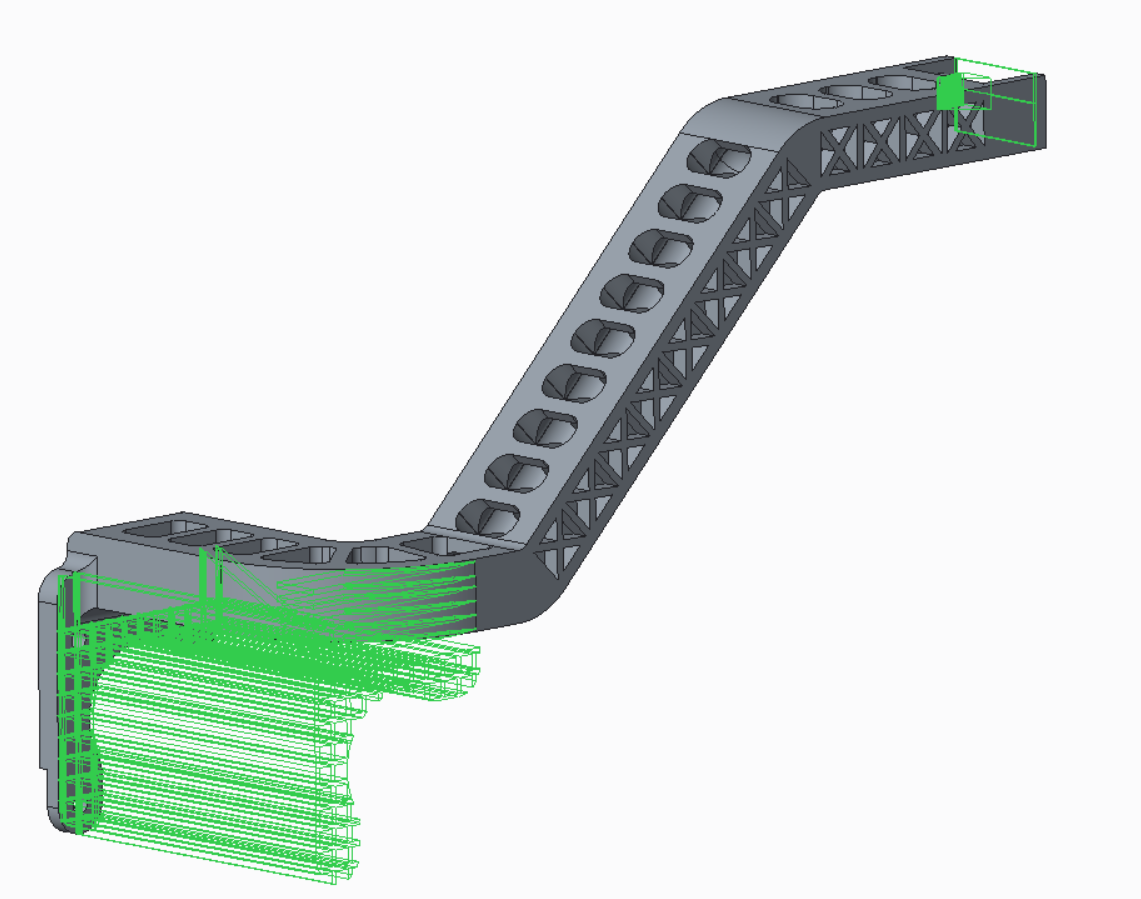 STL File: lower-arm-assy is here
STL File: 5-chain-bits is here. It does not bend, needs to be bonded to lower arm part.
The next part to be printed is flexible chain. I needed 13 bits, so the stl needs to be printed twice. You will get 20 bits so you will end up with some spare ones. File can be found here.
Last part is the extruder bracket. Download here.