I love my Tyt Tytera MD-380. Because the value for money is amazing. However the radio, or actually its original CPS software is not amazing.
My digital contacts, scan list, zone list, channel list etc are very messy. Any new item lands at the end of the list and there is no chance to change the order. So all my Polish and British lists got mixed, also my hotspot channels got mixed with a repeater channels. It is simply not good enough:
Can you do anything about it? Well, yes and no. Not in the original Tytera software. I found a very nice solution. A software called "DMR code plug editor by G6AMU". You can download it here: https://www.miklor.com/DMR/DMR-380-CPEditor.php.
So what you have to do, is to open the exe file (software does not need a installation, just a file execution). In the software you need to open your *.rdt file, generated by a Tytera CPS software. It will let you order your lists by by moving items or groups of the items up and down as much as you want. Look how nice my lists look like now: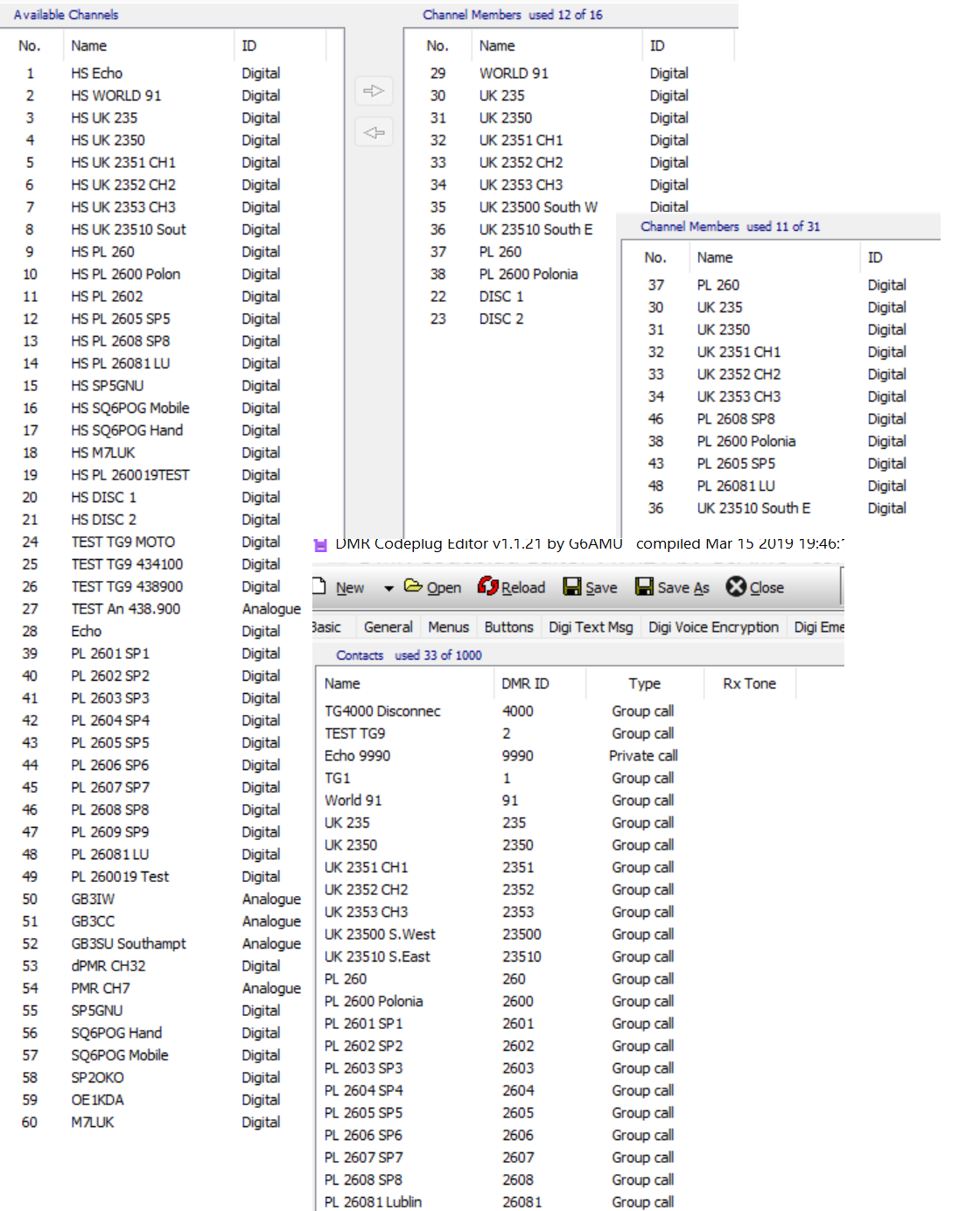 For the first few times I was using the new code plug editor just to change the order, but I kept creating new entities in the original CPS by Tytera. However it is a time wasting and finally I switched to the " DMR code plug editor by G6AMU " permanently". I really recommend it!