Monthly Archives: June 2010
Warning
: Division by zero in
/var/sites/r/rozenek.com/public_html/wp-content/plugins/hk-exif-tags/hk_exif_tags.php
on line
133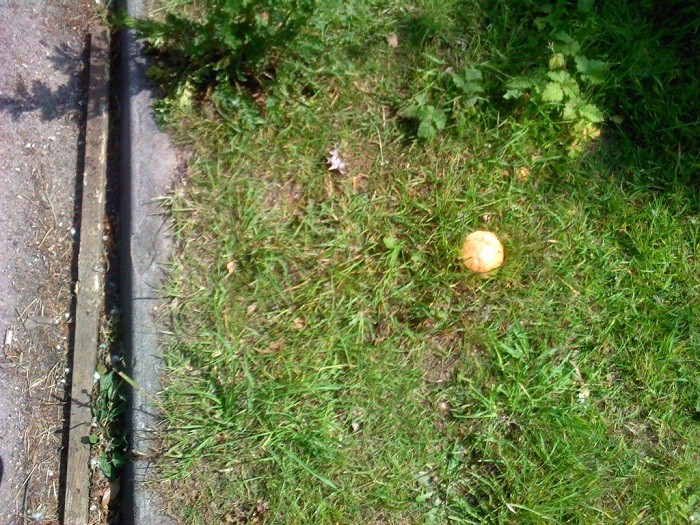 OEM PDA/SP (0mm, f/0, 0 sec, ISO0)
Continue reading Suillus at Trend →
Bolesław Leśmian spłodził pewnego czasu "Łąkę" – zbiór wierszy, wydany w 1920 roku. W tomiku znalazły się słynne ballady, takie jak Świdryga i Midryga czy Dusiołek.
Oto jak zespół "Żywiołak", którym być może się nawet na moment zafascynuję, zinterpretował ten utwór w formie muzycznej. Czad nieziemski, piosenka wyląduje u mnie w samochodzie na 100%.
No to siup 🙂

To nie konie tak cwałują i uszami strzygą,
Jeno tańczą dwaj opoje – Świdryga z Midrygą.
A nie stęka tak stodoła pod cepów bijakiem,
Jak ta łąka, źgana stopą srożej, niż kułakiem!
Zaskoczyła ich na słońcu Południca blada
I Świdrydze i Midrydze i tańcowi rada. Continue reading Żywiołak, Leśmian, Świdryga i Midryga, Muza Ma 🙂 →
Cameron przeprasza Irlandczyków za krwawą niedzielę
Brytyjski premier David Cameron potępił brytyjskich spadochroniarzy za masakrę ludności cywilnej w Derry (Londonderry) w Irlandii Płn. 30 stycznia 1972 roku (tzw. krwawa niedziela), w której zginęło 14 osób, a 13 odniosło rany. Premier przeprosił w imieniu armii i rządu.
Wypowiadając się w Izbie Gmin z okazji opublikowania poświęconemu tym wydarzeniom raportu sędziego lorda Saville'a, Cameron nazwał masakrę, która przeszła do historii jako krwawa niedziela, "nieuzasadnioną i niesłuszną".
Ustalenia raportu uznał za "szokujące". Autorzy raportu stwierdzili, iż wszystkie ofiary były niewinne. Według Camerona dowódca pułku spadochronowego uczestniczącego w masakrze nie powinien był wydać rozkazu użycia siły do stłumienia demonstracji, która była zorganizowana przez ruch obrony praw obywatelskich w prowincji. Continue reading Krwawa Niedziela – Bloody Sunday – 1972 →